PUAC News
Americas Assembly holds 2021 Youth Peaceful Unification Golden Bell finals
Americas Region Division

06-18-2021
Americas Assembly holds 2021 Youth Peaceful Unification Golden Bell finals
The NUAC's Americas Assembly (Vice-Chair Roh Deok Hwan) held the 'finals of the Online Youth Peace Unification Golden Bell' on June 17. A total of 40 students selected from the preliminary round of 20 local chapters in the U.S., Canada and Latin America participated in the event, where Korean-English sequential interpretation was provided to help Korean students overseas.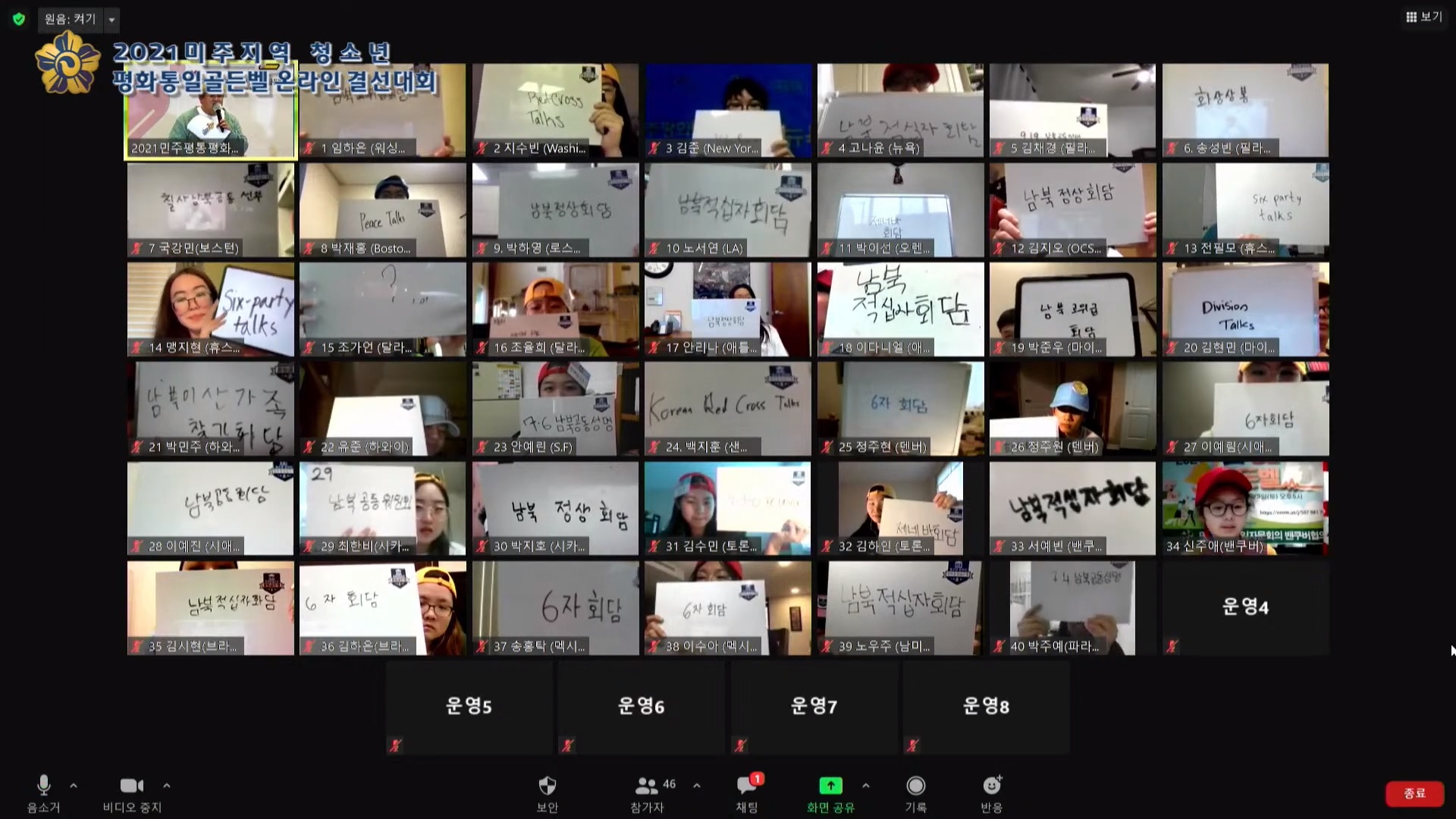 In his opening address, Vice-Chair Roh Deok Hwan said that "students' continued interest in peace on the Korean Peninsula will lay the cornerstone for South and North Korea to unite and establish peace on the Korean Peninsula." He called on "students to introduce South Korea's development to neighbors and mainstream society and take the lead in letting the world know about peace on the Korean Peninsula."
Secretary-General Bae Ki Chan said that "the path to peace and unification on the Korean Peninsula cannot be cut off" and that "youths in the Americas will play a leading role in establishing peace on the Korean Peninsula, East Asia and the world." Bae expressed his hope that "the peaceful unification golden bell competition will help the youths to get closer to peace and unification issues." He also told council members who were watching the event on YouTube to "help and guide the youths so that they can become peacemakers who create peace and make the peaceful atmosphere."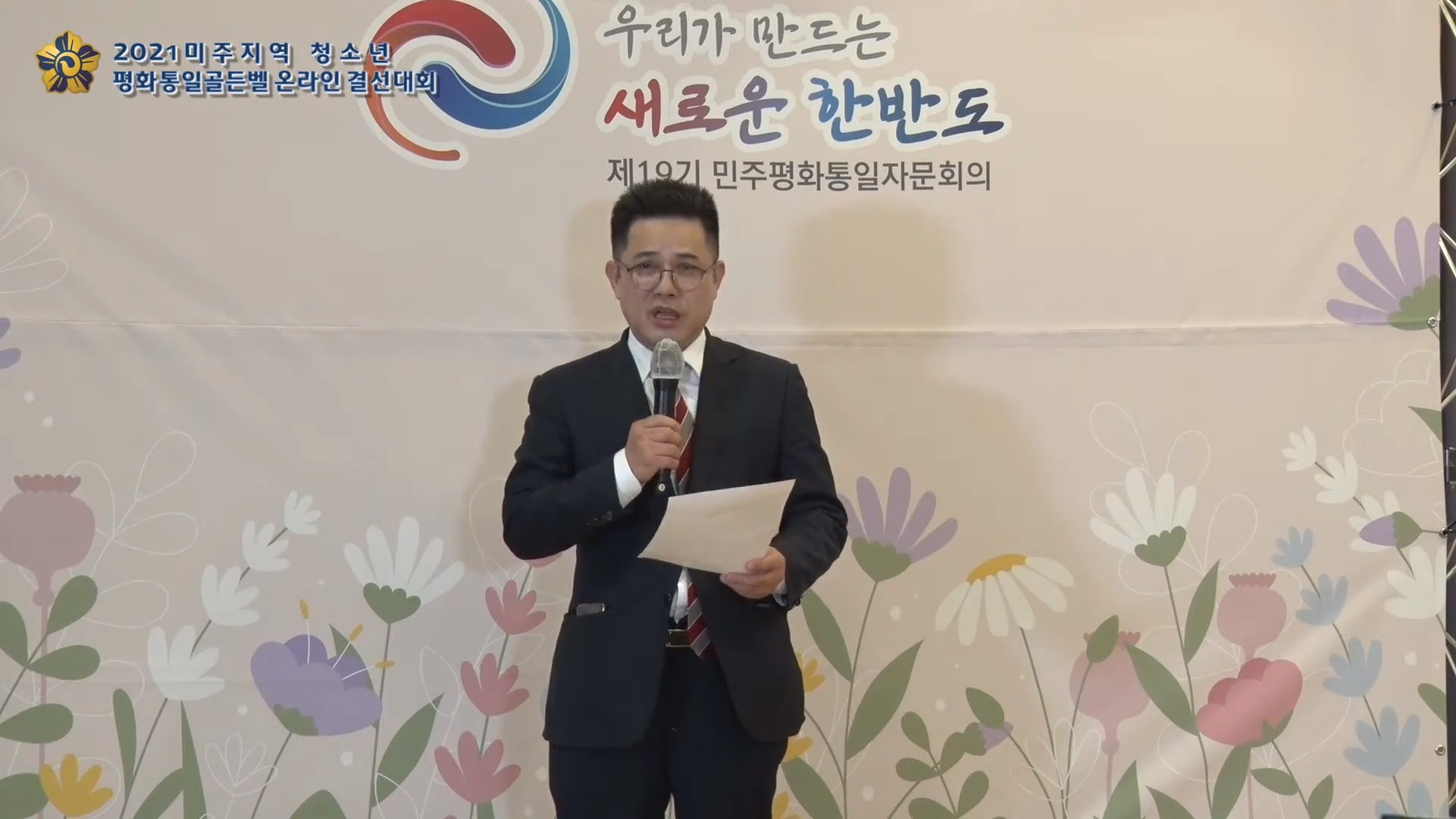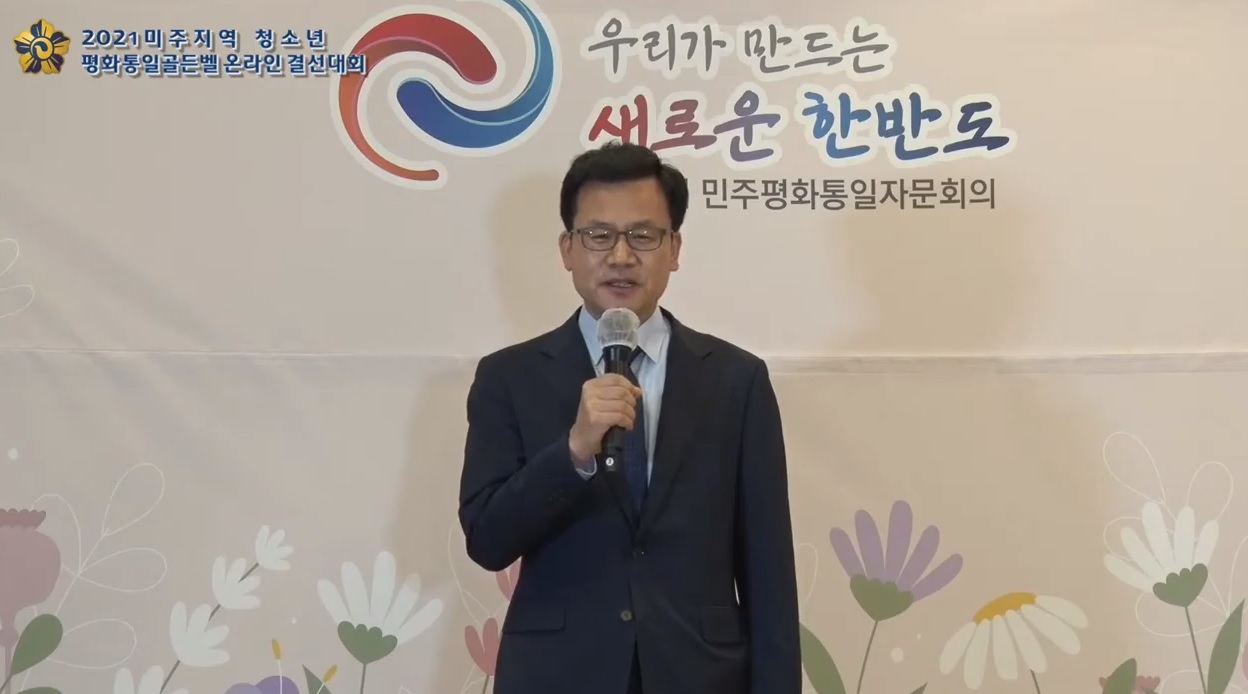 Following the opening ceremony, 30 quizzes were given, including those not only on peace and unification of the Korean Peninsula but also on the Korean history and culture.
Executive Vice-Chair Jeong Se Hyun and the heads of 20 local chapters in the Americas also participated in the event. Jeong gave the No. 30 online quiz and the chapter heads appeared in the cheering video.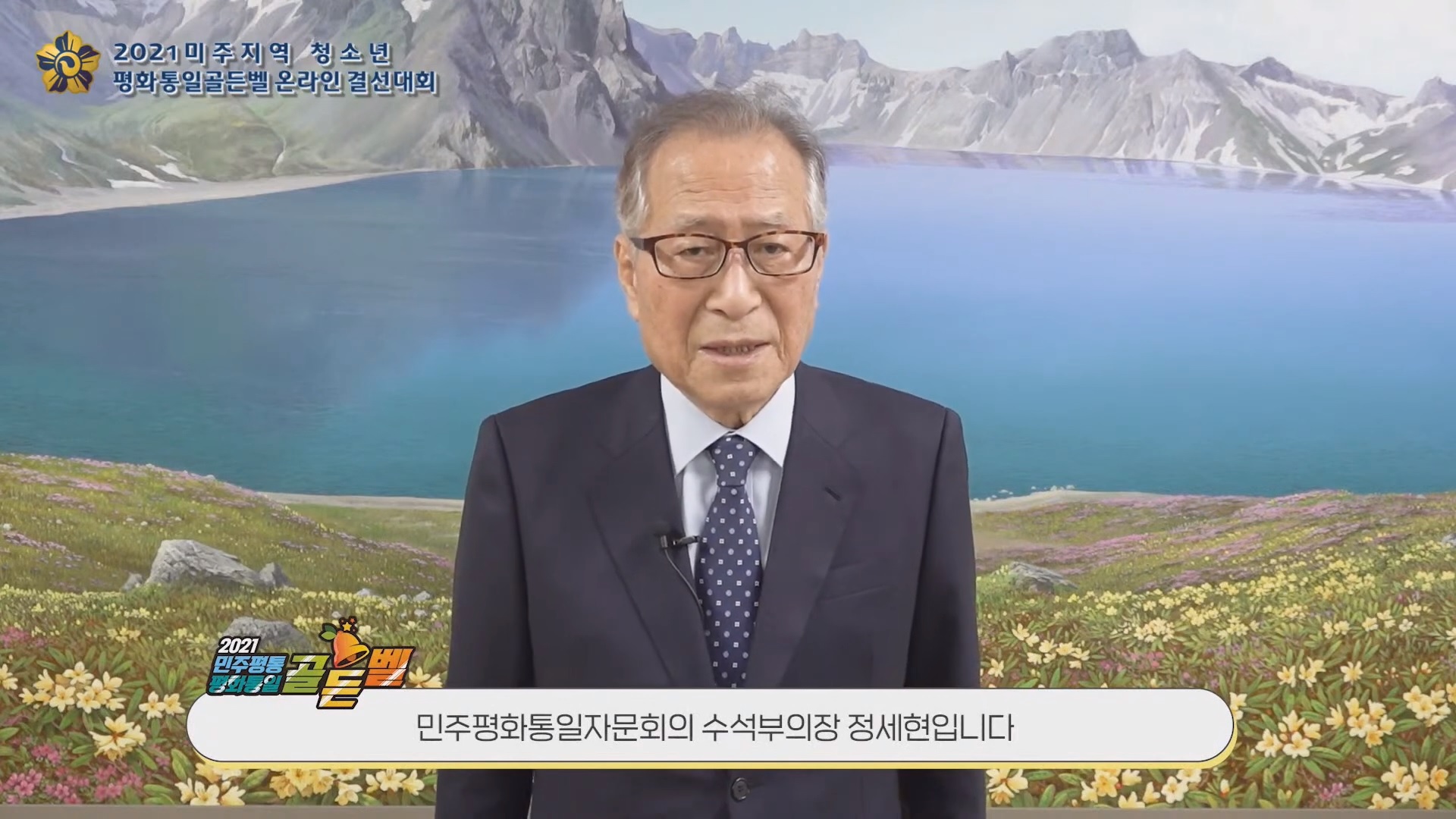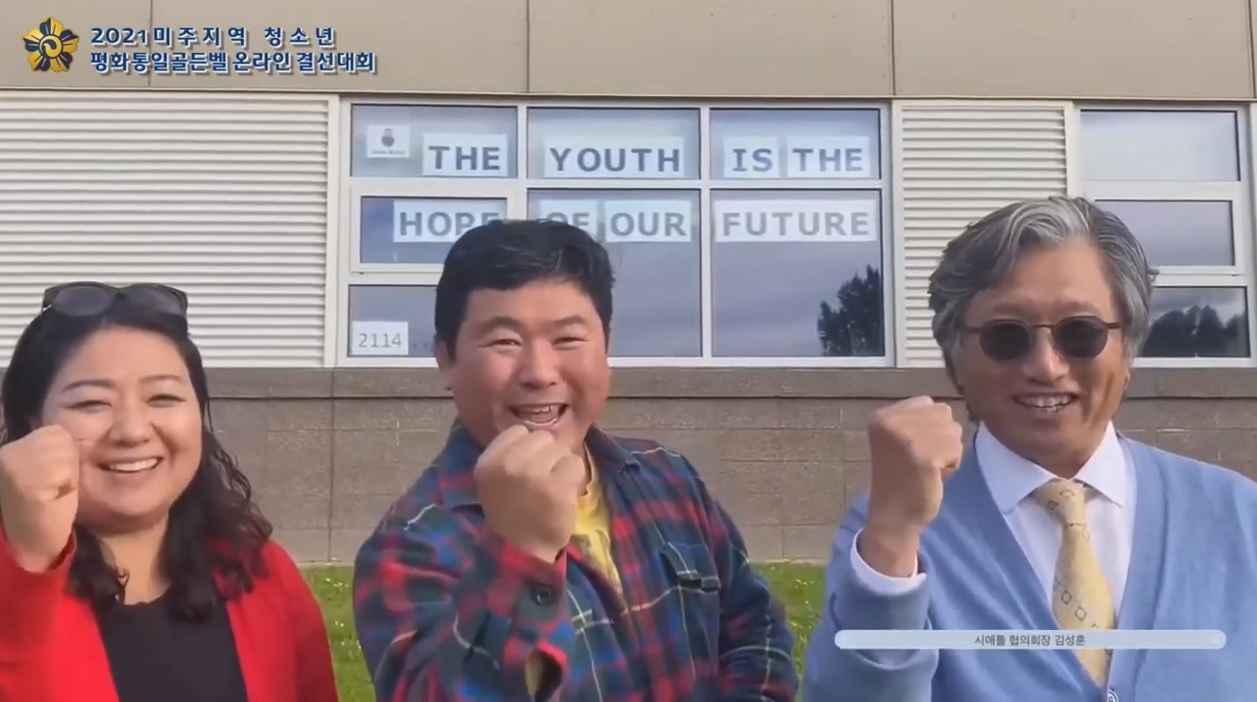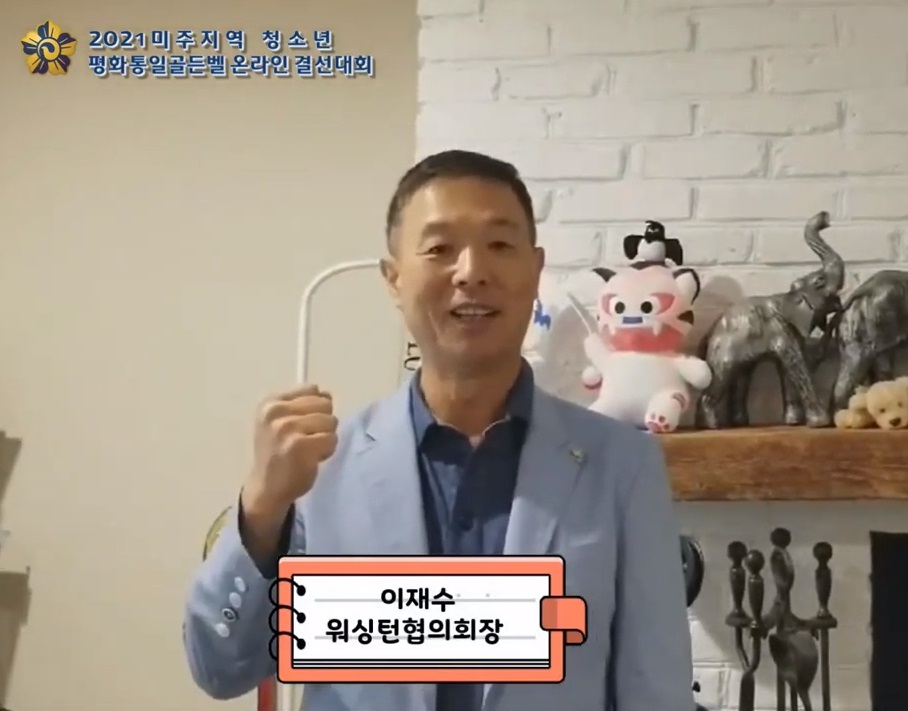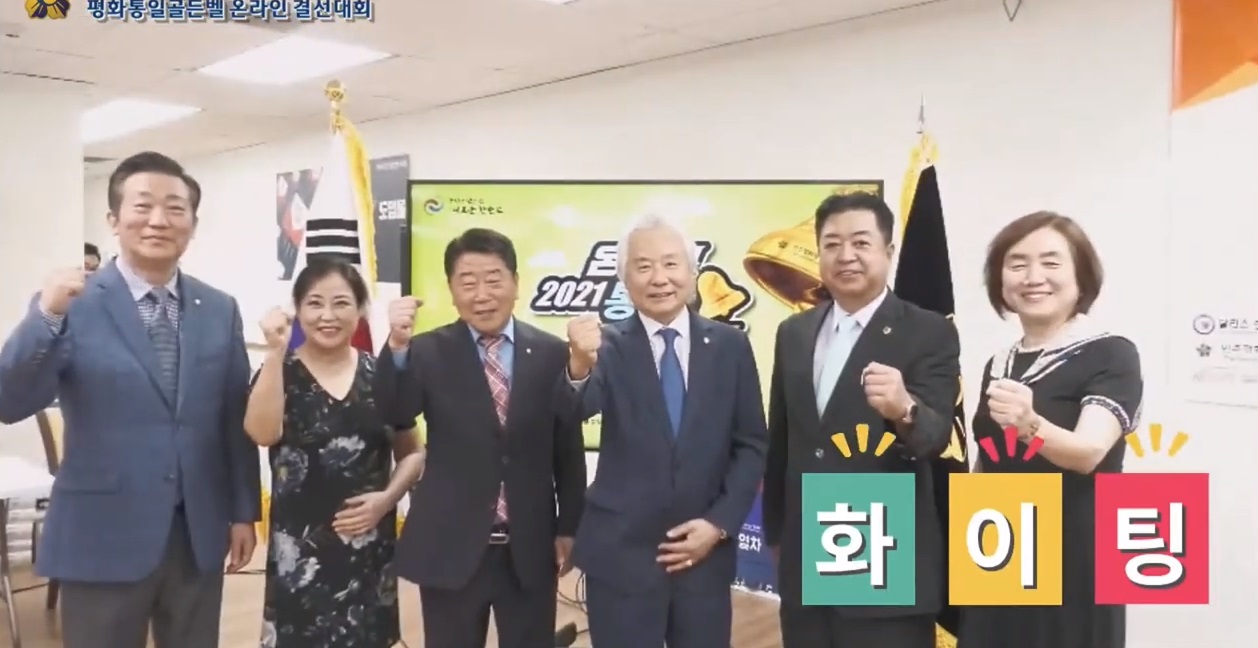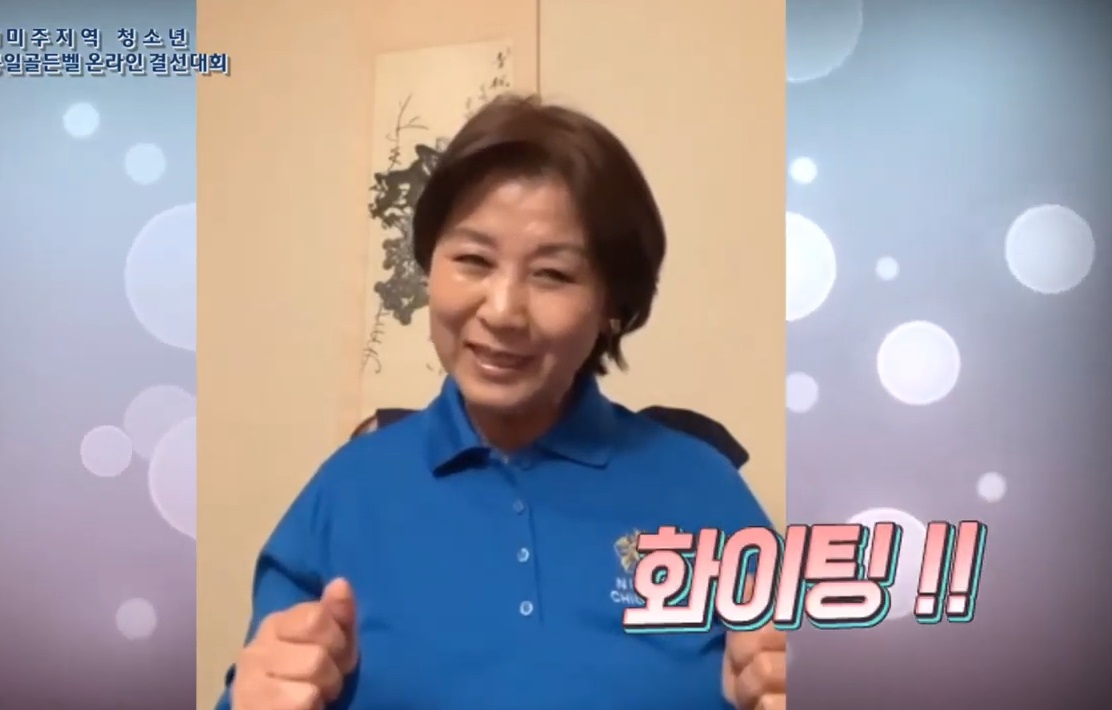 Organizers prepared a surprise event for this year's competition to increase the fun of participating students. The students who best performed each of the missions set by comedian Lee Ji Sung who moderated the event were given the choice of gifts. The gifts prepared by the Executive Vice-Chair, the Vice-Chair of the Americas Assembly and the Secretary-General were associated with the students' motherland Korea.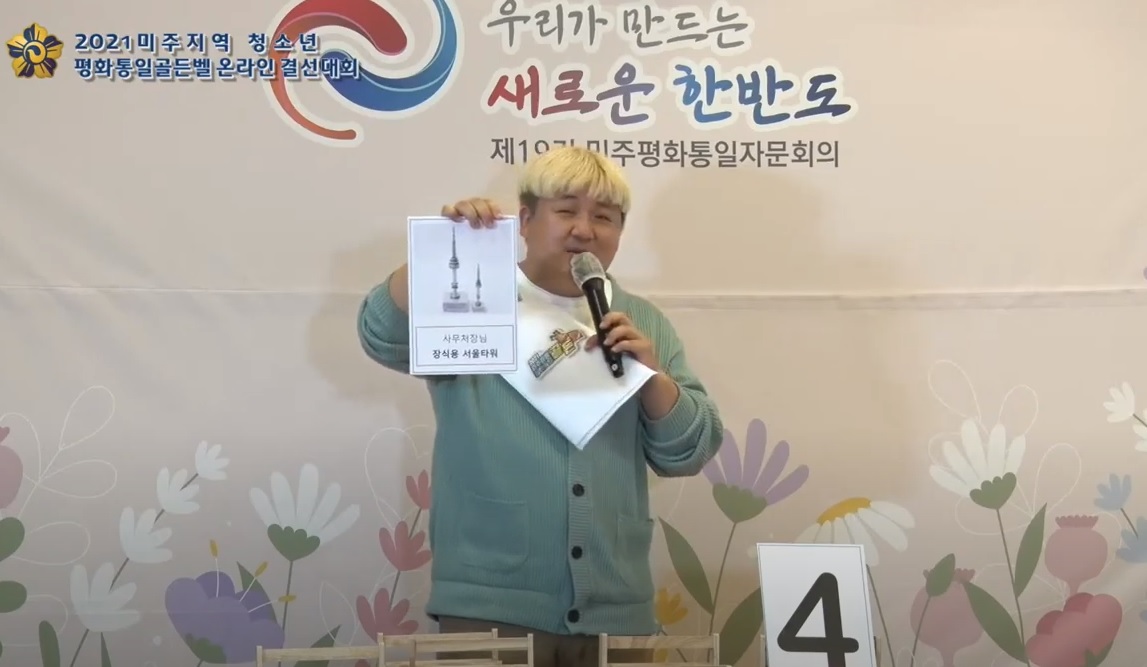 The winner came on the No. 30 question. Seo Ye Bin of the Vancouver Chapter won the Grand Prize of the final round of the Americas. Lee Hyun Woo of the Atlanta Chapter won the first runner-up prize and the second runner-up prize went to Roh Seo Yeon of the Los Angeles Chapter, Park Joon Woo of the Miami Chapter, and Park Min Ju of the Hawaii Chapter.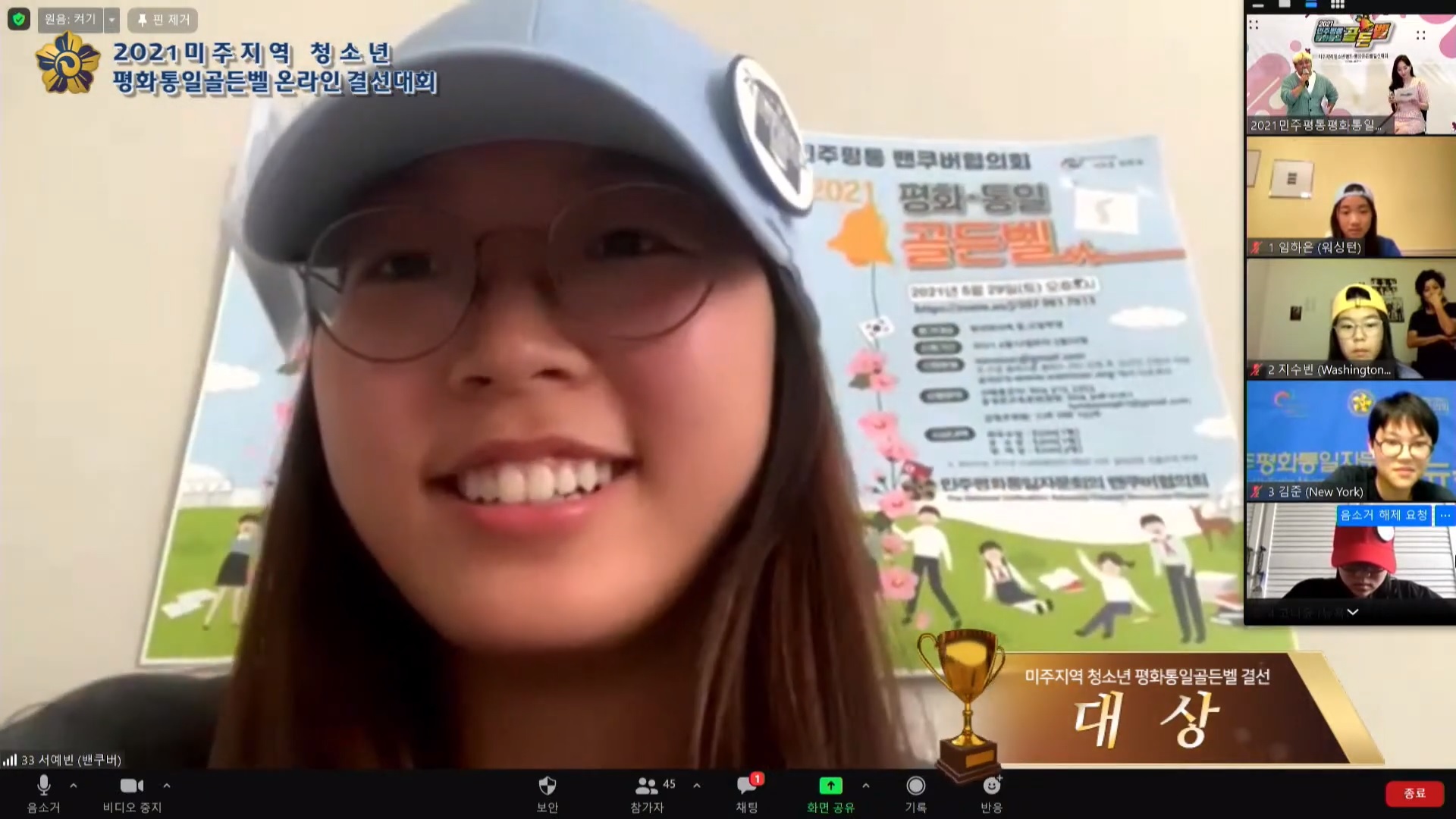 Students who did not win an award gave correct answers to many questions, which showed overseas Korean students' commitment and passion for peaceful reunification of the Korean Peninsula. The National Unification Advisory Council will continue to promote contents and projects that can be easily shared by overseas youths.

How much are you satisfied with the information you have reviewed?